FranTV.com Debuts "FranTV Franchise Television" the first small business television show to be broadcast directly to over 250 Million Mobile Devices and Smart-TVs using its own Interactive App!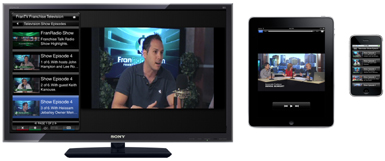 ORLANDO, Florida -- June 20, 2012 -- Today, Media Spurt, Inc. launched its new interactive television show developed just for the Franchising community of small business owners and operators.
Download it from the Apple App Store here:

http://itunes.apple.com/us/app/frantv-franchise-television/id527086984

About Media Spurt, Inc.
Media Spurt, Inc. creates Interactive television and second screen solutions for brands and storytellers.
For more information about Media Spurt, Inc., visit MediaSpurt.com.
###